CLUB COVE DWELLER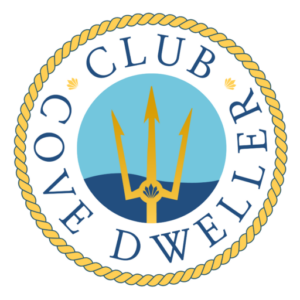 Bosun  (1) Seasonal Full-Time Contract
Are you looking for a unique local, seasonal work experience?  Have you had extensive recreational boating experience?  Do you have a passion for working with boats and in the outdoors?  If so, we want to hear from you!  We are looking for individuals interested to work as Bosun in and around Westport on the Rideau Lakes.
Job Overview
This is a lead deckhand position of Bosun for our members-only boat club on The Rideau in Westport, ON.  The position of Bosun ensures that boats are where they need to be, when they need to be and in ready to go condition while at the same time managing a small team of deckhands. The Bosun directs and supervises the Deckhand Team in their duties greeting guests and managing the boat maintenance.
On occasion and as needed, the Bosun will be the primary contact for our members and their guests working closely with the First Mate to facilitate excellent service.
Pre-screened and pre-booked members and their guests arrive expecting their selected vessel to be clean, polished, fueled and equipped for the pre-arranged 4 or 8-hour bookings.  A gracious welcome and review of the safety protocols and they are off.  Guests return the boat at the scheduled time for a boat-check and conclusion to a fabulous outing.  In cooperation with the First Mate you will address concerns or problems with member bookings and ensure rectification.
Qualifications: Driver's License, Boating License, (First Aid/CPR will be considered an asset but are willing to accommodate certification training).
Job Type:  Seasonal Full-Time Contract (with possibility of extension) – 40 hours/5 days/week, including some weekend days.  (The Club operates 7 days a week). Season is from opening on Victoria Day Weekend through to Thanksgiving Weekend for season shut down.
Hours:  12 Noon – 8 PM
Pay Rate:    $18 – $22 an hour depending on experience
Cove Dweller Boat Works Inc of Westport, Ontario has expanded its operations making some of the finest vintage vessels in the province available to Club Cove Dweller Members. With a diversified fleet and several locations, our members experience unlimited boating opportunities to maximize the enjoyment of every boating season.
If this ad interests you, and you want to be part of a dynamic team on an exciting new adventure fill out our application to get started.
Company's website:
https://www.clubcovedweller.com/
Company's Facebook page: