CLUB COVE DWELLER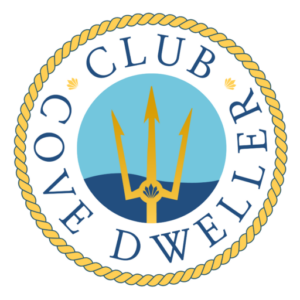 Deckhand – Membership Access
Are you looking for a unique local, part-time work experience?  Have you had extensive recreational boating experience?  Do you have a passion for working with boats and in the outdoors?  If so, we want to hear from you!  We are looking for at least two individuals to work as boat attendants in and around Westport on the Rideau.
This position rewards the Deckhand with membership in Club Boat Works including the right to book our extraordinary boats for hours of personal and family enjoyment.
The Deckhand will be responsible for receiving and maintaining the boats as well as taking care of the guests needs during the reservation and booking.
Minimum Qualifications:
Previous boat and trailering experience strongly preferred
Must be responsible to complete the required checklists and maintain simple log
Must have valid driver's and boater's license
Must have or be willing to obtain – CPR/First Aid certifications (we can provide certification training)
A complete background check may be required
Seasonal Part-Time from June – late September approximately
Compensation: Club Cove Dweller membership and bookings for personal use, plus tips
Job Type/ Pay: Part-Time: This position is strictly compensated with membership access to Club Cove Dweller
Schedule to be filled by two or more Deckhands:
3-hour shifts – up to 7 days a week, Morning: 7-10 AM, Afternoon 5-8 PM
License/Certification:
Driver's License (Required)
Boaters License (Required)
This Job Is:
Open to mature, experienced, physically capable applicants
Work Location:
Westport Basin
Local Delivery Points
Cove Dweller Boat Works Inc of Westport, Ontario has expanded its operations making some of the finest vintage vessels in the province available to Club Cove Dweller Members. With a diversified fleet and several locations, our members experience unlimited boating opportunities to maximize the enjoyment of every boating season. 
If this ad interests you, and you want to be part of a dynamic team on an exciting new adventure, then click on the link to our application to get started.
Company's website:
https://www.clubcovedweller.com/
Company's Facebook page: